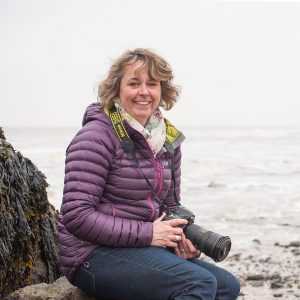 Gill is a professional photographer based on the Suffolk Coast. She specialises in landscapes, waterscapes and marine photography and is passionate about promoting a connection with the environment through her work.'
Gill's images have been published widely in many photography, countryside and sailing magazines including Outdoor Photography, Digital Photographer, The Countryman, BBC Countryfile, Classic Boat, Watercraft, Classic Sailor, and several local magazines and newspapers.  Examples can be found here >>
Gill's love of the outdoors also extends to the sea and she is an experienced sailing photographer providing images to the yachting press and local sailing community.
Gill holds regular exhibitions of her work and produces a range of cards and calendars featuring her Suffolk images. She has been shortlisted in the annual Landscape Photographer of the Year Competition, the Outdoor Photographer of the Year Competition and Highly Commended in the Shipwrecked Mariners Society Maritime Photographic Competition.
Gill has spent the last 12 years photographing the Suffolk landscape and is keen to share her knowledge of this unique and beautiful area. She has been running photography tuition in Suffolk for the last 3 years.
Alongside her photography Gill is experienced in publishing running her own regional sailing and watersports magazine for a number of years. She has published 3 books, 'A Guide to Photographing the Suffolk Coast', 'Suffolk Photography Walks with your Camera' and 'Grounded, a year of nature connection on Hollesley Marshes' Gill also undertakes all the design and layout for her cards, calendars and postcards and has worked on book cover design for other authors.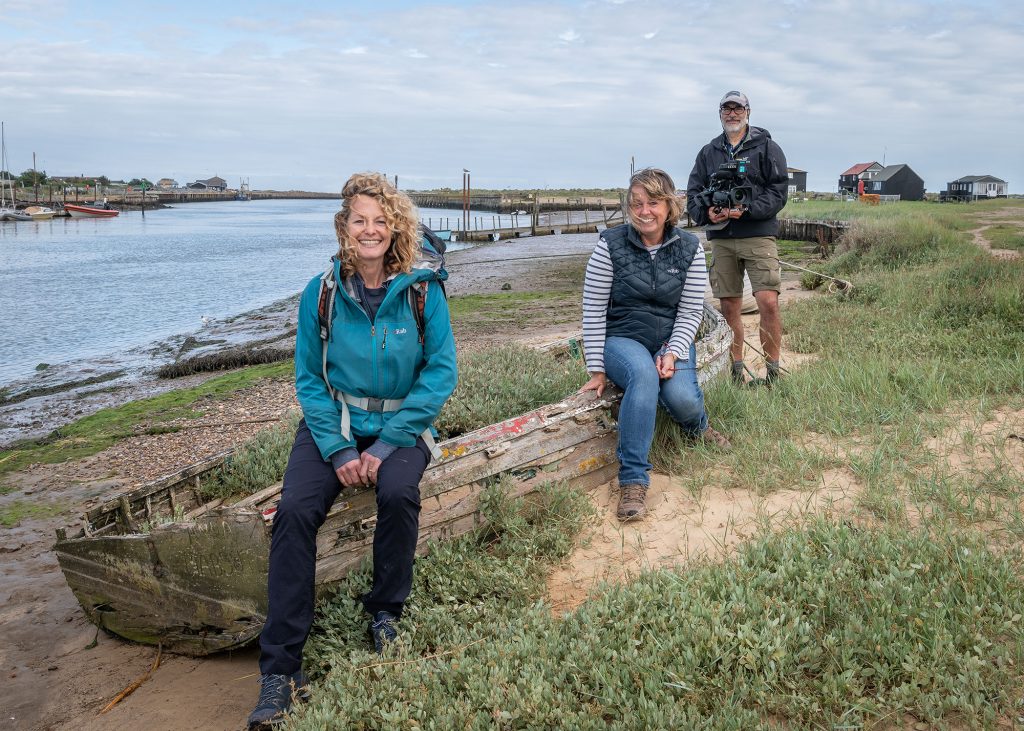 In March 2021 Gill appeared on Channel 5 in Kate Humble's Coastal Britain where Kate explored the Suffolk Coast and discussed the landscape, light and photography with Gill in Walberswick.
Equipment List
Camera:
Nikon D850
Lenses:
Nikon 14 – 24mm F2.8
Nikon 24 – 70mm F2.8
Nikon 70 – 200mm F2.8
Nikon 105mm F2.8 macro
Tripod:
Manfrotto MT055XPRO3 Tripod
Filters:
Lee HD Graduated filters – 0.3, 0.6 and 0.9
Lee 6 stop, 10 stop and 15 stop ND filters
Lee Polariser
All images shot in RAW and processed in Lightroom.
Camera Bag:
Shimoda Explore 40
EVENTS IN 2021
Suffolk 50 – 50 Exhibition 22nd – 28th July 
Gill will be co ordinating and exhibiting in an exhibition, along with 9 other photographers, to celebrate the 50th anniversary of the Suffolk Coast and Heaths Area of Outstanding Natural Beauty. The exhibition will take place between 22nd – 28th July at the Art Space Gallery in Woodbridge.