A little bit about me
I am a professional landscape photographer living and working on the Suffolk Coast. I specialise in landscapes and waterscapes and am passionate about promoting a connection with the environment through my work.
Since moving to Suffolk in 2007 I have spent my time photographing the local landscape and getting to know the area intimately through the lens of my camera. I am keen to share this knowledge and have been running photography tuition and workshops along the Suffolk Coast since 2018. From 2022 I will be expanding my range of workshops to encompass other parts of the UK.
When I am not tutoring I am out with my camera enjoying the countryside and capturing its beauty and moods through the seasons. My images have been published widely in many photography, countryside and sailing magazines including Outdoor Photography, Digital Photographer, N Photo, The Countryman, BBC Countryfile, Coast Magazine, Classic Boat, Watercraft, Classic Sailor, Suffolk Magazine, Suffolk and Norfolk Life and several local publications and newspapers.  Examples can be found here >>
My love of the outdoors also extends to the sea and I am an experienced sailing photographer providing images to the yachting press and local sailing community.
Achievements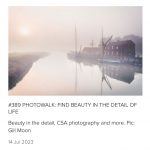 2023 Front cover and article for RPS Creative Eye Magazine. You can read the article here. 
2023 In conversation with Neale James on the PhotoWalk Podcast
2023 – Highly Commended in the Scottish Landscape Photographer of the Year (SLPOTY 2023) with my image of a rainbow over the coast at Dalmore, Isle of Lewis.
2022 – Edited and published 'Planet Suffolk' – a collection of 36 personal stories and photographs from around Suffolk.
2022 – Published my limited edition book 'At the edge of Permanence'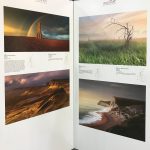 2021 – Runner up in the Classic View category of Landscape Photographer of the Year (LPOTY 2021) with my image of two trees at Ramsholt.
2021 – Published my fourth book Rooted which is the culmination of two years work photographing an ancient Oak woodland.
2021 – Awarded a Silver – Gilt medal in the RHS Photography Portfolio Competition with my 'Enchanted Forest' panel.
2021 – Exhibited at the Saatchi Gallery in London with the RHS and my Enchanted Forest images.
2021 – Published my third book – Grounded: A year of nature connection on Hollesley Marshes.
2021 – Made my TV debut on Channel 5 in 'Kate Humble's Coastal Britain' discussing photography with Kate at Walberswick
2021 – Founded and co ordinated the 'Suffolk 50-50' Exhibition which ran for a week at the Art Space gallery in Woodbridge. This was a project to celebrate 50 years of the Suffolk Coast and Heaths AONB and featured panels of work from myself and 10 amateur photographers.
2020 – Published my second book – 25 Walks with your Camera, focusing on the Suffolk Coast
2019 – Solo Exhibition at the Art Space Gallery in Woodbridge
2019 – Published my first book 'Photographing the Suffolk Coast'
2018 – First solo exhibition at the Art Space Gallery in Woodbridge
2018 – Started running Landscape Photography Workshops on the Suffolk Coast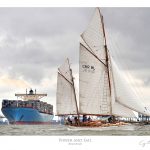 2017 – Highly Commended in the Shipwrecked Mariners Society annual photography competition with my image Power and sail.
2012 – 2017 – Founded and edited the Coastal Events Guide; an annual sailing and watersports guide for the East Coast.
2012 – Set up a small gallery of my work in Southwold.
2012 – Judge for the Anglia Afloat Annual Photography Competition.
2010 – Started working as a Professional Landscape Photographer working part time whilst running my own successful holiday business.
My approach to photography
My images are very much about the the connection I create with the landscape I am photographing. Over the years I have learnt that the more time you spend in an environment observing what is around you the better your images will be.
For me photography is not all about capturing shots of 'iconic locations'. It is about looking deeper, seeing the beauty in the world, opening yourself up to all possibilities, observing with all your senses and forging a connection with the landscape around you.
I like to think of myself as a creative conservationist and hope that, by depicting the landscape as I see it, my images will go some way to informing others what we stand to lose if we don't care a little better for our wild spaces.
I am a proud member of Nature First – the alliance for responsible nature photography.
Equipment List
Camera:
Nikon D850
Lenses:
Nikon 14 – 24mm F2.8
Nikon 24 – 70mm F2.8
Nikon 70 – 200mm F2.8
Nikon 105mm F2.8 macro
Tripod:
iFootage Gazelle Fastbowl TC7
Leofoto VH-30R head
Filters:
I have recently changed from using Lee filters to using the Kase Wolverine Armour 100mm system
Kase HD Graduated filters – 0.3, 0.6, 0.9, 0.6 and 0.9 reverse grads
Kase 6 stop, 10 stop ND filters
Kase Polariser
All images shot in RAW and processed in Lightroom.
Camera Bag:
I have been using Shimoda camera bags for the last 5 years and love them – they are the best bags I have ever owned.
Sign up to my Newsletter
If you would like to be kept up to date with my work please sign up to my newsletter here>>