A little bit about me
I am a professional landscape photographer living and working on the Suffolk Coast. I specialise in landscapes and waterscapes and am passionate about promoting a connection with the environment through my work.
I have spent the last 14 years photographing the Suffolk landscape and getting to know the area intimately through the lens of my camera. I am keen to share this knowledge and have been running photography tuition and workshops along the Suffolk Coast for the last few years. From 2022 I will be expanding my range of workshops to encompass other parts of the UK.
When I am not tutoring I am out with my camera enjoying the countryside and capturing its beauty and moods through the seasons. My images have been published widely in many photography, countryside and sailing magazines including Outdoor Photography, Digital Photographer, The Countryman, BBC Countryfile, Classic Boat, Watercraft, Classic Sailor, and several local magazines and newspapers.  Examples can be found here >>
My love of the outdoors also extends to the sea and I am an experienced sailing photographer providing images to the yachting press and local sailing community.
I am thrilled to have been awarded Runner Up in the Classic View Category of Landscape Photographer of the Year 2021. I have also been awarded a silver – gilt medal in the RHS Portfolio Photography Competition 2021 and shortlisted in the annual Landscape Photographer of the Year Competition, the Outdoor Photographer of the Year Competition and Highly Commended in the Shipwrecked Mariners Society Maritime Photographic Competition 2017.
My images have been exhibited in the Saatchi Gallery in London and I have also held solo exhibitions of my work in the Art Space Gallery in Suffolk.
Alongside my photography I am experienced in publishing running my own regional sailing and watersports magazine for a number of years.
I have published 3 books, 'A Guide to Photographing the Suffolk Coast', 'Suffolk Photography Walks with your Camera' and 'Grounded, a year of nature connection on Hollesley Marshes'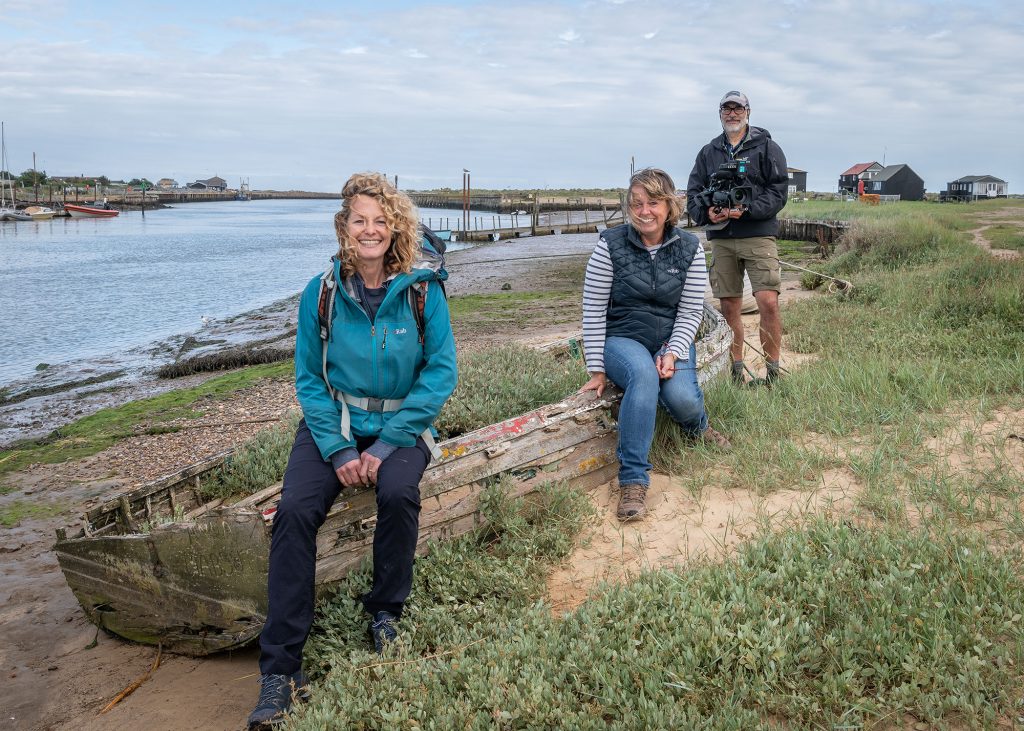 In March 2021 I appeared on Channel 5 in Kate Humble's Coastal Britain where Kate explored the Suffolk Coast and discussed the landscape, light and photography with me in Walberswick.
My approach to photography
My images are very much about the the connection I create with the landscape I am photographing. Over the years I have learnt that the more time you spend in an environment observing what is around you the better your images will be.
For me photography is not all about capturing shots of 'iconic locations'. It is about looking deeper, seeing the beauty in the world, opening yourself up to all possibilities, observing with all your senses and forging a connection with the landscape around you.
I also believe that it is really important to care for the environment you are working in and am a proud member of Nature First – the alliance for responsible nature photography.
Equipment List
Camera:
Nikon D850
Lenses:
Nikon 14 – 24mm F2.8
Nikon 24 – 70mm F2.8
Nikon 70 – 200mm F2.8
Nikon 105mm F2.8 macro
Tripod:
Manfrotto MT055XPRO3 Tripod
Filters:
Lee HD Graduated filters – 0.3, 0.6 and 0.9
Lee 6 stop, 10 stop and 15 stop ND filters
Lee Polariser
All images shot in RAW and processed in Lightroom.
Camera Bag:
Shimoda Explore 40