Fun in the forest – an outdoor session with Beanie the spaniel.
Last week I spent a lovely couple of hours exploring Rendlesham Forest with Beanie, a really enthusiastic spaniel with a passion for life and a love of chasing squirrels.
All my sessions are designed to be informal and fun and are not overly planned. Sometimes it is easier to see what develops.
The sun was shinning as we set off on a short circular walk following a winding sand covered path through the trees. Being October the leaves were beginning to turn and the colours were amazing. We did several shots of Beanie on the forest path, in amongst the leaves and bracken and on a bench we found along one of the woodland paths.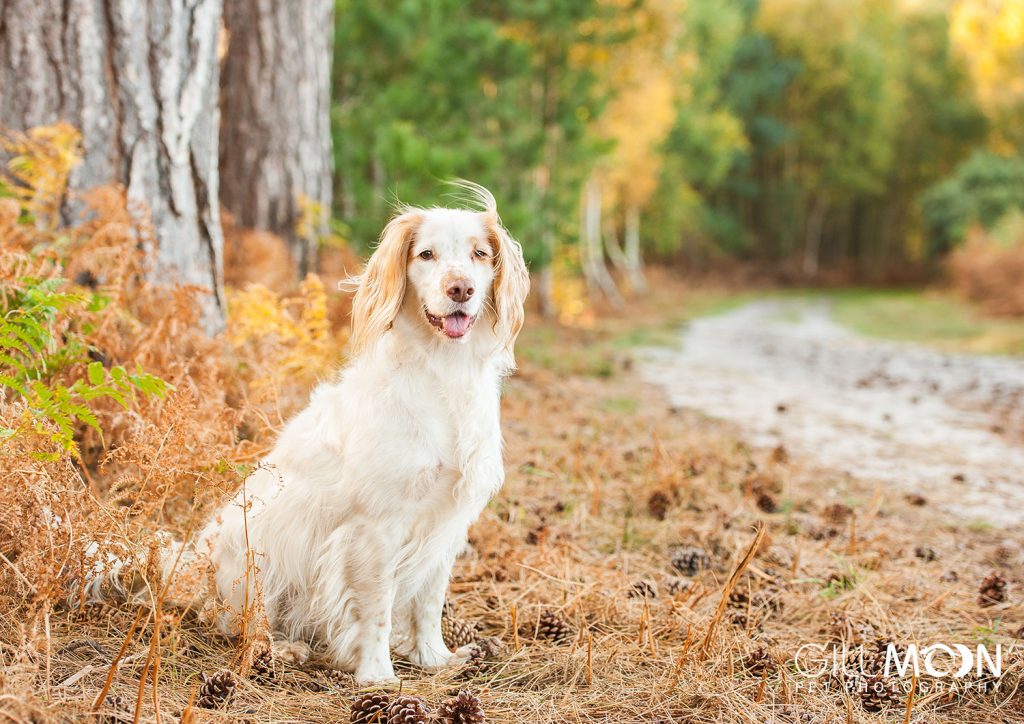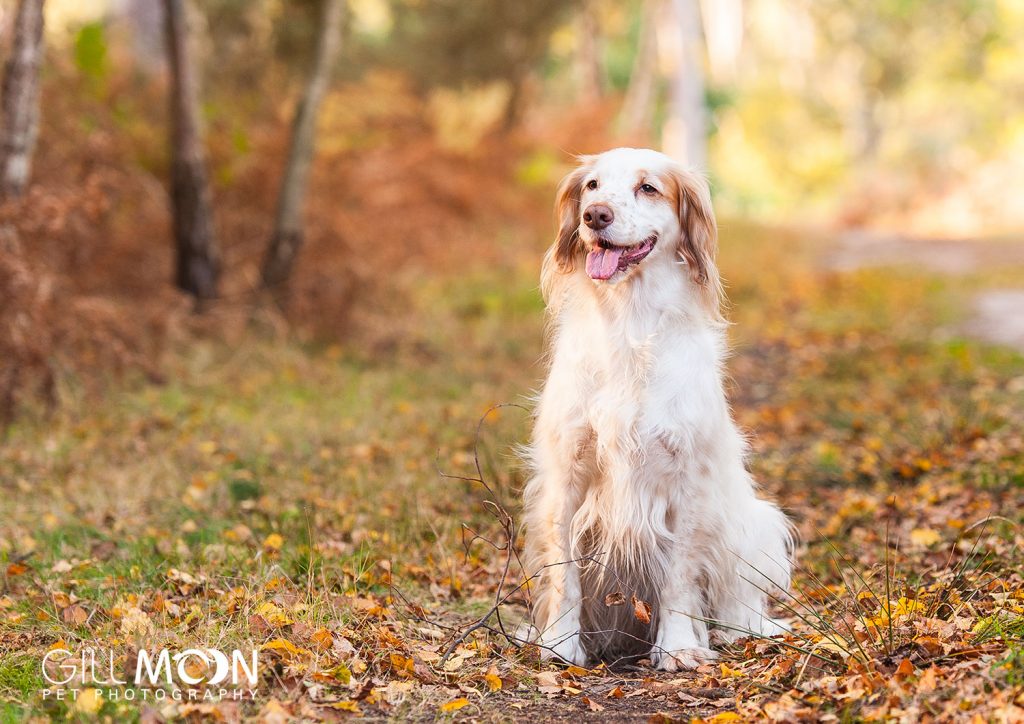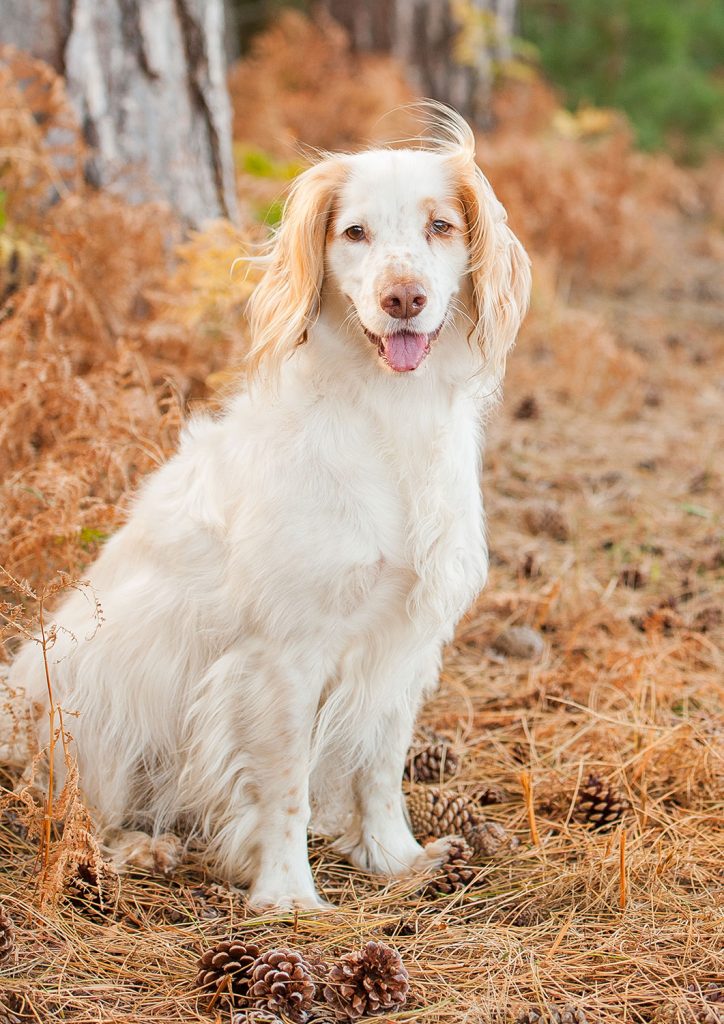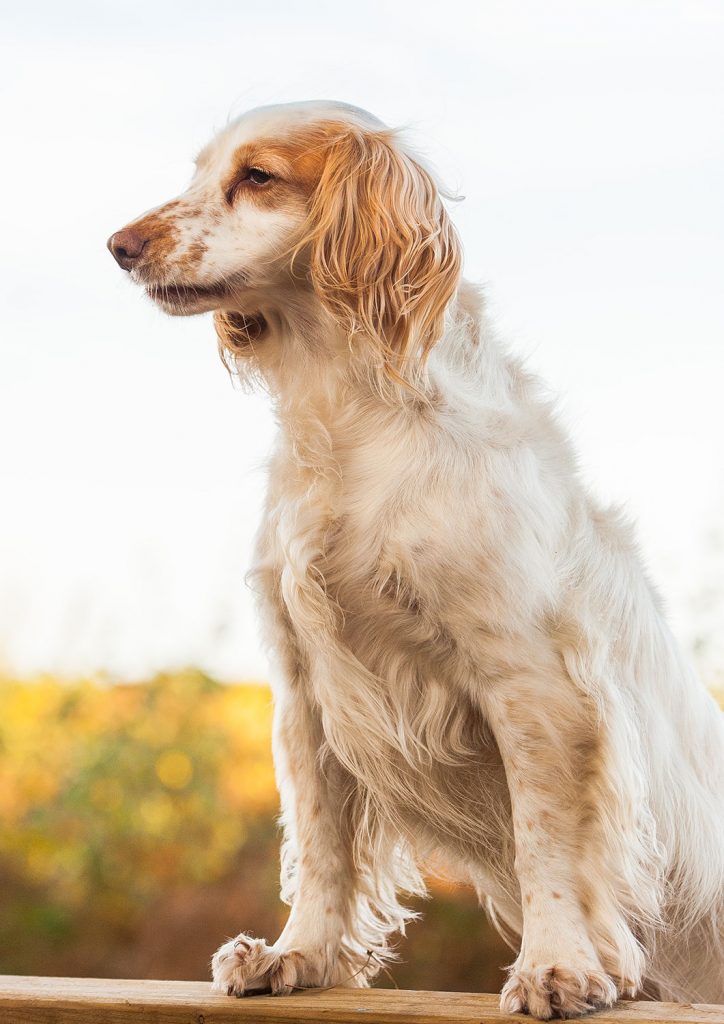 Further along the path we found a lovely fallen tree trunk surrounded by vegetation and covered in moss – the perfect place to show of Beanie's colouring.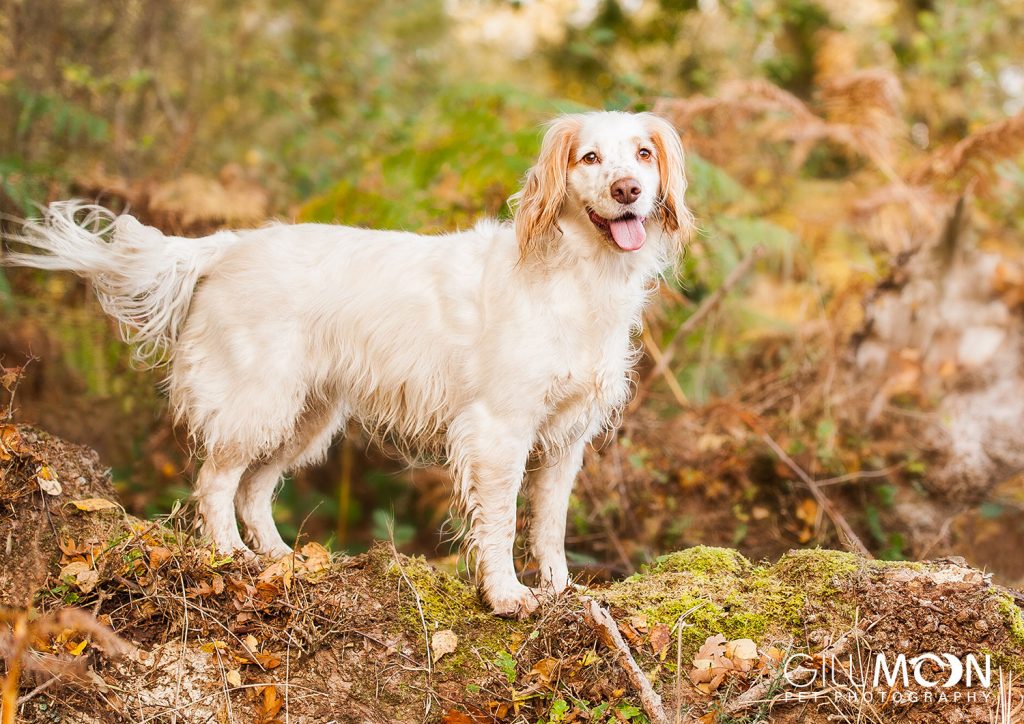 The session finished with an energetic charge around along the forest tracks and a game of fetch with a stick.