Spring is my favourite time of year in the countryside, everything is so green and new and the colours are vivid and fresh.
I have driven past this tree so many time and have always thought it would make a good subject for an image. The tree stands in the middle of a field and would make a lovely image in its own right but I particularly liked the colours in the adjacent field of barley and the row of Alexanders Smyrnium olusatrum growing along the edge of the footpath separating the two fields.
It was about an hour before sunset and the golden light was reflected off the foliage. The wind was creating lots of movement in the barley giving some fantastic colour variations as the stems were swept in waves from one direction to another. I took several images including some longer exposures to try and capture the moment in the trees and the barley.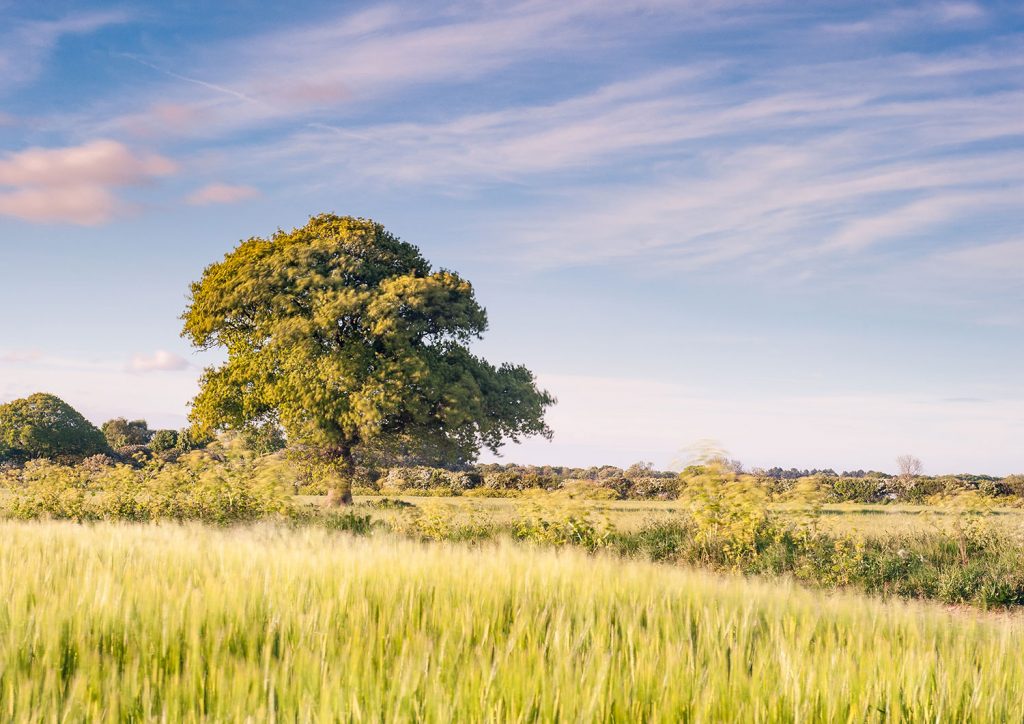 This image was taken using a Lee big stopper and was shot at F11 for 13 seconds. This has added a bit of movement in the foliage on the tree and has blurred the barley at the front of the image.
Settings: F11 at 1/25 second

Inspiration: the oak tree and the field of barley and the colours of spring