Outdoor photography, like the landscape itself is a wonderfully fluid and continually evolving thing. There is always something to learn, new techniques to develop and new ways of seeing the world around us. This week I joined landscape photographer Cheryl Hamer for a two day workshop on the beautiful Isle of Anglesey.
As much as I love the Suffolk Coast and its amazing light I am drawn to the hills and mountains and the gorgeous turquoise waters of the west coast, so the idea of a few days photographing the North Wales Coast was really attractive. Anglesey is somewhere I have never really explored so I was looking forward to getting to know the landscape with a local professional.
Cheryl has been running photography workshops for several years and is an enthusiast for Anglesey and its varied landscapes. Her passion for the area is infectious and her workshops are informative and relaxed.
One of our first stops was Penmon Point on the Eastern Peninsular which has stunning sea views overlooking Puffin Island, The Great Orme & Mount Snowdon. The weather was a little grey but as the day progressed the clouds began to break giving some texture and atmosphere to the sky.
Penmon Point is a photographers dream with some great rock formations and a really interesting lighthouse located just offshore. We spent a while here, dodging several other photographers and playing around with long exposures and various shutter speeds.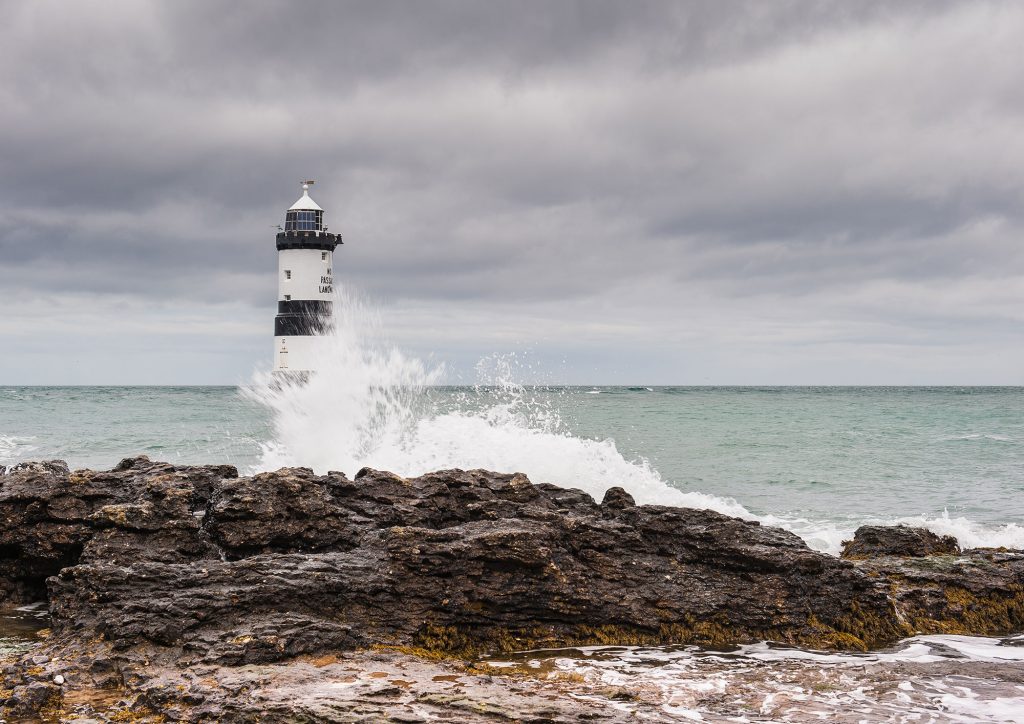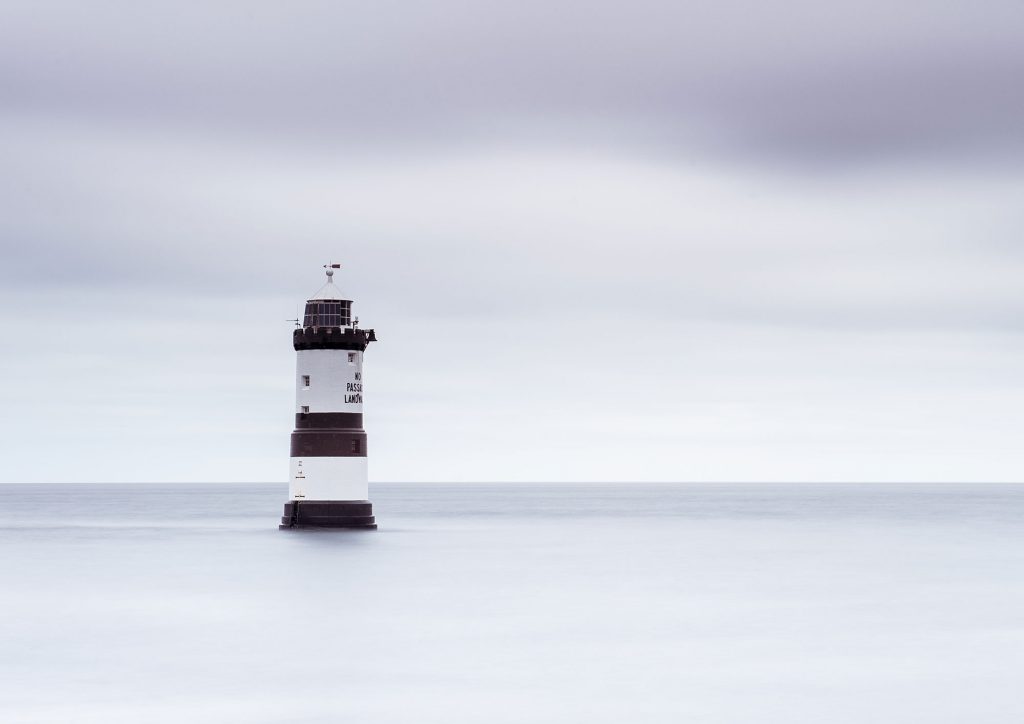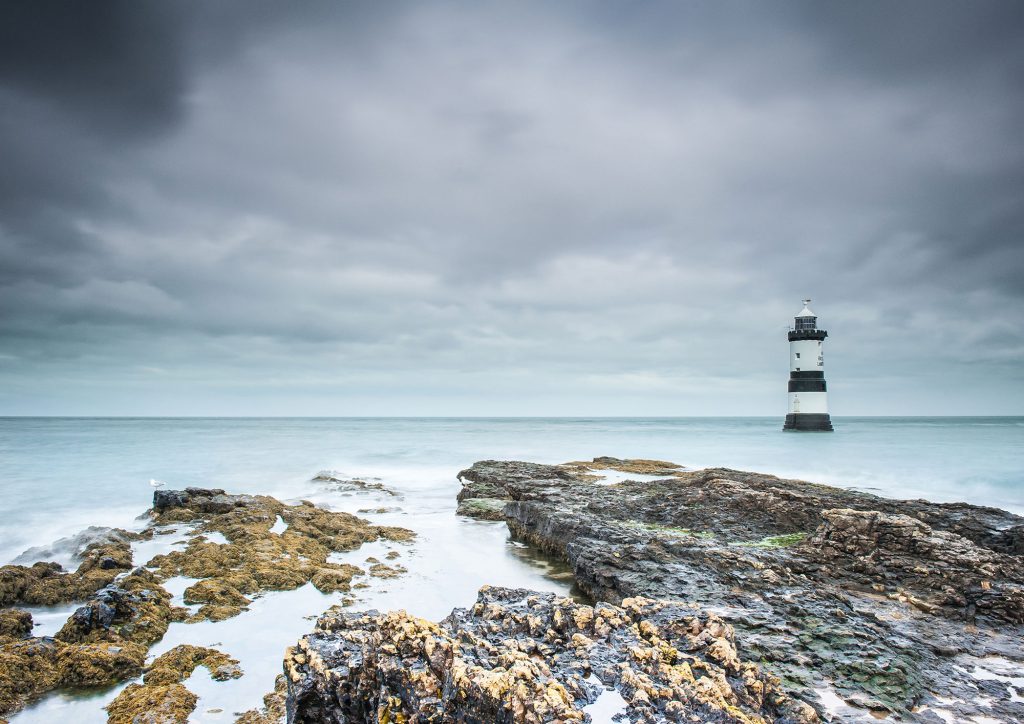 Travelling further along Anglesey's east coast we headed for a wonderfully secluded beach nestled at the bottom of a very steep single track road. Llanddona Beach is a real gem – vast swaths of golden sand uncovered at low tide are backed by a band of wonderfully coloured pebbles. Point the camera out to see at any location and the distinct bands of colour corresponding to the pebbles, sand, water and sky make for endless creative possibilities. In camera multiple exposures and intentional camera movement were great fun to experiment with.
Heading back up the hill there was a great vantage point over the beach from which to watch the retreating tide and the patterns it left behind on the sand. A telephoto lens was a good way to capture some of these, homing in on small sections of the beach. I included some people as well as I thought this gave a really good indication of scale.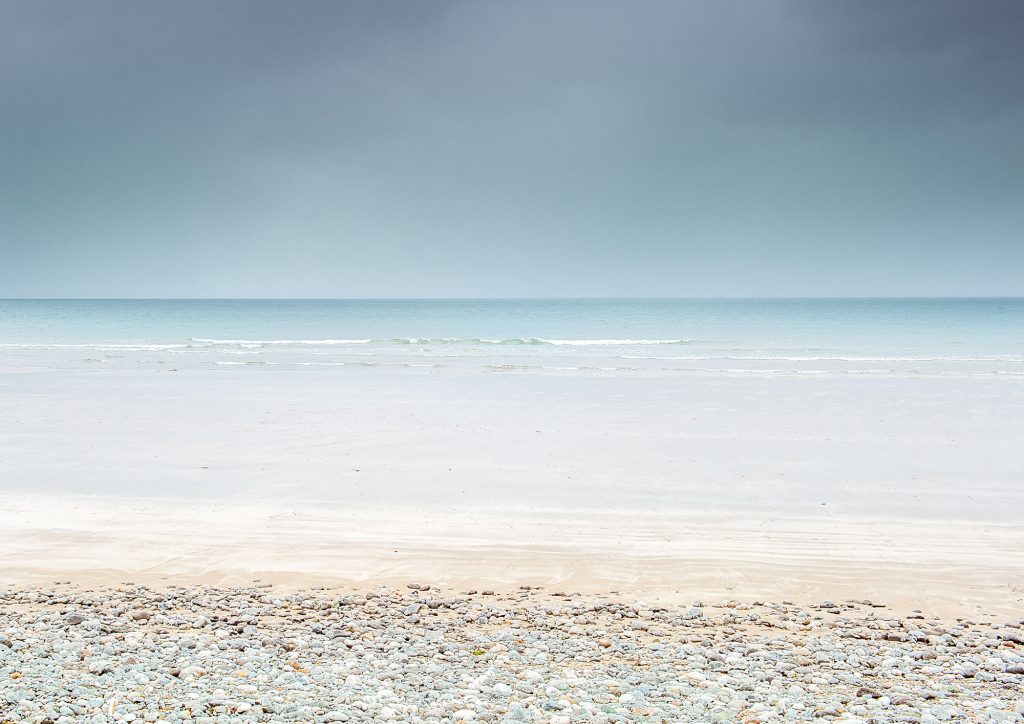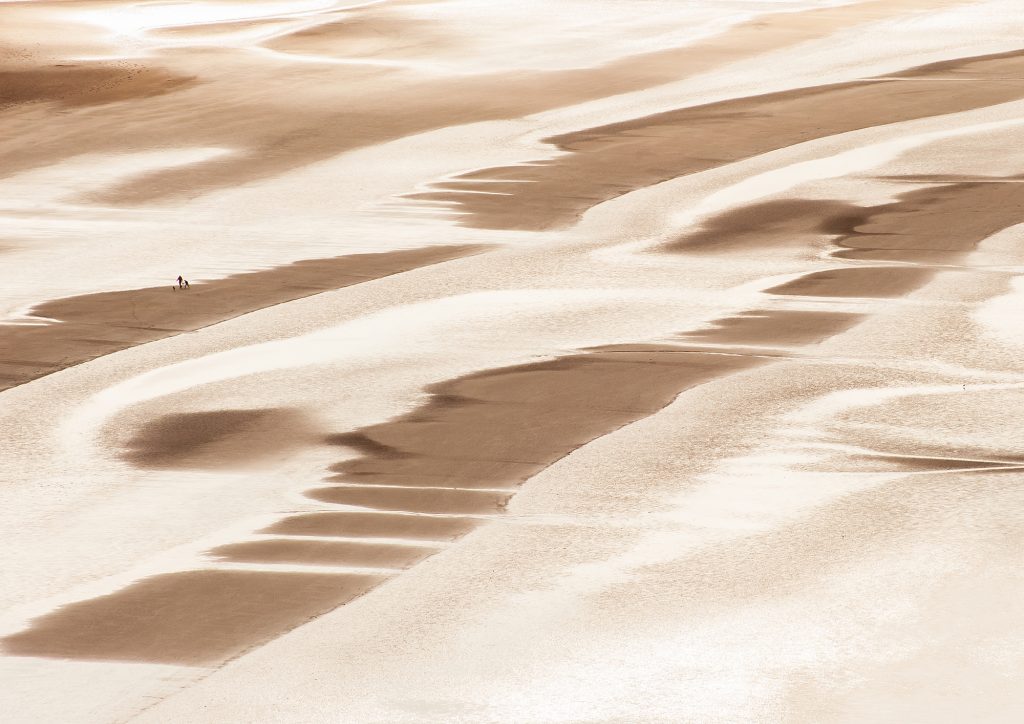 The second day of my workshop began with a visit to St Cwyfan's Church or the church in the sea. This simple medieval church is perched on a tiny island surrounded by a sea wall and dates back to the 12th Century. It is small and simple and delightfully romantic. At high tide the church appears to float over the water with a few 'stepping stones' just poking above the waves. It was a great place to play with long exposures and Cheryl very kindly lent me her Little Stopper which was great for blurring the waves whilst allowing a fast enough shutter speed to retain some of the texture in the water.
At the back of the beach there is a wonderful assortment of rocks of all different colours and types which provided fascinating subjects for some detailed photography. The challenge was to capture enough images to create a panel to represent the geology of the beach.
My time in Anglesey was wonderfully cathartic and informative and proved that there is always something to learn where photography is concerned.