Magazine Shoot – new trailer sailer Kite
I was luck to be involved with producing magazine images for the new build trailer sailer Kite, firstly for Watercraft magazine and then a month later for Classic Sailor Magazine. Both days were very different and because of the weather produced completely contrasting images.
My first shoot was for Watercraft Magazine on the River Orwell. Unfortunately although the sun shone there was hardly any wind so the challenge was to try to produce some images which actually showed Kite sailing with full sails – not an easy task. We spent over an hour on the water and eventually managed to pick up a little breeze in Harwich harbour.
The shoot for Classic Sailor magazine was a completely different affair. This time we were on the River Alde sailing out of Aldeburgh Yacht Club. It was a brilliant day for yacht photography, the sun shone and there was a good breeze and we managed to capture plenty of action.
Settings: F7.1 at 1/1250 second

Shoot for Classic Sailor Magazine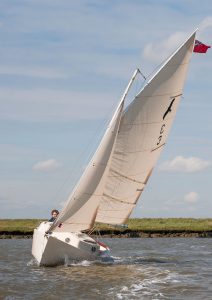 Kite shoot for Classic Sailor Magazine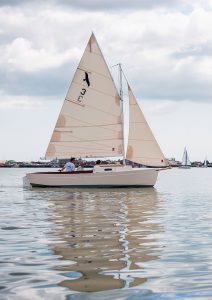 Kite shoot for Watercraft Magazine